| | | | |
| --- | --- | --- | --- |
| | Sales & Reception | Service | Parts  |
| Phone | 09 272 2010 | 09 272 2012 | 09 272 2014 |
| Email | sales@eahyundai.co.nz | service@eahyundai.co.nz | parts@eahyundai.co.nz |
| Monday - Friday | 8:00am - 6:00pm | 7:30am - 5:00pm | 8:00am - 5:00pm |
| Saturday | 9:00am - 5:00pm | CLOSED | CLOSED |
| Sunday | 10:00am - 4:00pm | CLOSED | CLOSED |
| | COVID-19 Level 3 Trading: We are open and providing contactless test drives, purchasing and deliveries with full sanitisation of vehicle touchpoints. Please contact us to learn more. | COVID-19 Level 3 Trading: We are open for your vehicle servicing and repair needs via contactless methods but are operating by appointment only. Please contact us today to make a booking or to find out more. | COVID-19 Level 3 Trading: We are open for your vehicle parts and accessories needs via contactless methods. Please contact us today for assistance. |
| | | | |
Meet Our Team
Sales Team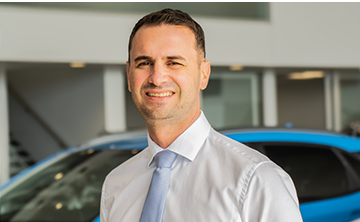 Leo Vieira
Sales Consultant
M 021 237 7975
P 09 550 8780
E leo.vieira@eahyundai.co.nz 
Service
Mike Perez
Service Manager 
P 09 272 8000
M 027 880 4578
E mike.perez@armstrongs.co.nz
Abby Tibbits
Service Advisor
P 09 272 2012
E abby.tibbits@eahyundai.co.nz 
Parts
Pierre Smit
Parts Manager 
P 09 887 1260
E parts@eahyundai.co.nz
Parts Advisor
P 09 887 1260
E parts@eahyundai.co.nz 
Parts Advisor 
P 09 887 1260
E parts@eahyundai.co.nz
Management
Sales Manager
P 09 394 7817
M 021 919 924
E heather.larnder@eahyundai.co.nz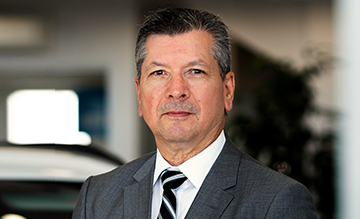 Mike Perez
Service Manager
P 09 272 8000
M 027 880 4578
E mike.perez@armstrongs.co.nz
Email Us
Call centre
 Our normal business hours are 7.30 am to 7.30 pm, Monday to Friday, and 8:30 am to 5 pm on Saturdays. During these times you can call free on 0800 HYUNDAI (498 632) to speak to one of our Hyundai Ambassador Team members. 
HOLIDAY HOURS
0800 HYUNDAI (498 632)
East Auckland Hyundai
279 Ti Rakau Drive,
Botany 2013

Conveniently located just 9 minutes from Sylvia Park.